MOOSE, Wyo. — A closure of the Spread Creek area in Bridger-Teton National Forest was issued yesterday evening, as the FBI and law enforcement partners continue their search for Gabrielle Petito.
This area is closed to the public and will remain closed until the surveys are complete.
The Spread Creek Dispersed Camping Area is located in the Bridger-Teton National Forest on the east boundary of Grand Teton National Park. On the ground conducting surveys with the FBI are the National Park Service, Teton County Sheriff's Office and Jackson Police Department.
The FBI has asked for assistance from anyone who utilized the Spread Creek Dispersed Camping Area between the dates of Aug. 27-30, 2021, or who may have had contact with Gabrielle "Gabby" Petito, her fiancé, or anyone who may have seen their vehicle.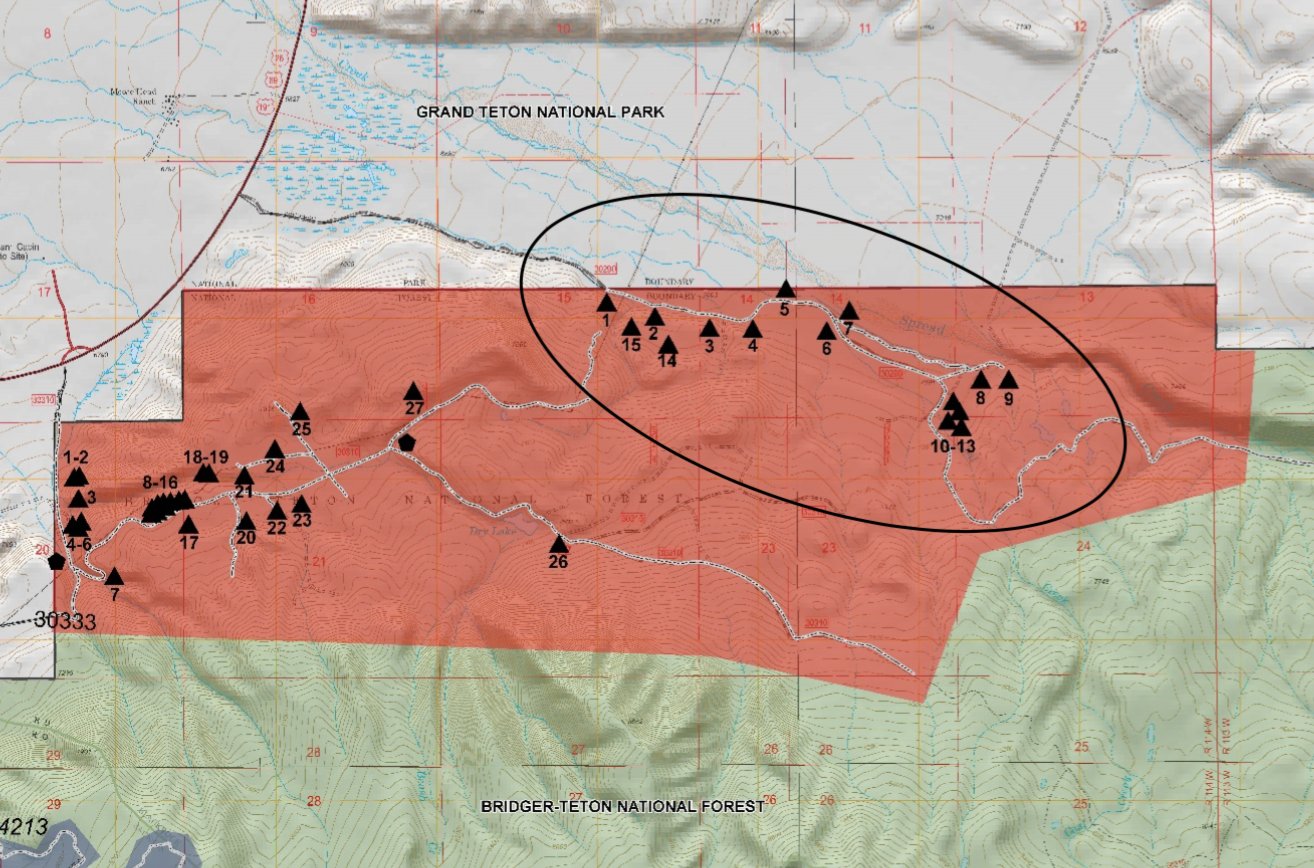 "While we cannot comment further as to the specifics of this investigation, we will provide updates and request additional assistance from the public when appropriate to do so," said the FBI on Saturday evening.
Gabrielle Petito of Blue Point, New York, was reported missing to the Suffolk County Police Department by her family on Sept. 11 at approximately 6:55 p.m. According to the family, they were last in contact with her during the last week of August.
Prior to the last communication, Petito is believed to have been in Grand Teton National Park in Wyoming.
Petito had been traveling cross-country with her fiancé in a white, 2012 Ford Transit since July 2. Her fiancé, Brian Laundrie, came back from their trip alone. Officials have reported that he is now also missing after refusing to cooperate with investigators on Petito's disappearance.
Petito is white, approximately 5 feet 5 inches tall and 110 pounds. She has blonde hair and blue eyes, and several tattoos, including one on her finger and one on her forearm that reads "let it be."
The FBI has set up a national hotline to receive tips for this case at 1-800-CALLFBI (225-5324).
About The Author
Buckrail @ Caroline
Caroline Chapman is a Community News Reporter who recently made Jackson home. Born and raised in Connecticut, she enjoys reading non-fiction, skiing, hiking, and playing piano in her downtime. She is most passionate about delivering and pursuing stories that directly impact the lives of individuals in the community. Her favorite aspect about living in Jackson is the genuine admiration that Wyomingites share for the land and the life that it sustains.
Get Today's News Today
Sign up for our Buckrail Daily Newsletter to get today's top local news stories delivered to your inbox.
You May Also Like