WYOMING — Over a century has passed since President Theodore Roosevelt embarked on the most extensive presidential visit to Yellowstone National Park, which greatly contributed to his storied legacy as a famed conservationist in American History.
Roosevelt arrived in Yellowstone on April 8, 1903, just thirty years after President Ulysses S. Grant had established the region as America's first national park. Wyoming was yet to be an official U.S. state when the park was established and at the time of Roosevelt's arrival, economic development and careless tourists threatened the region.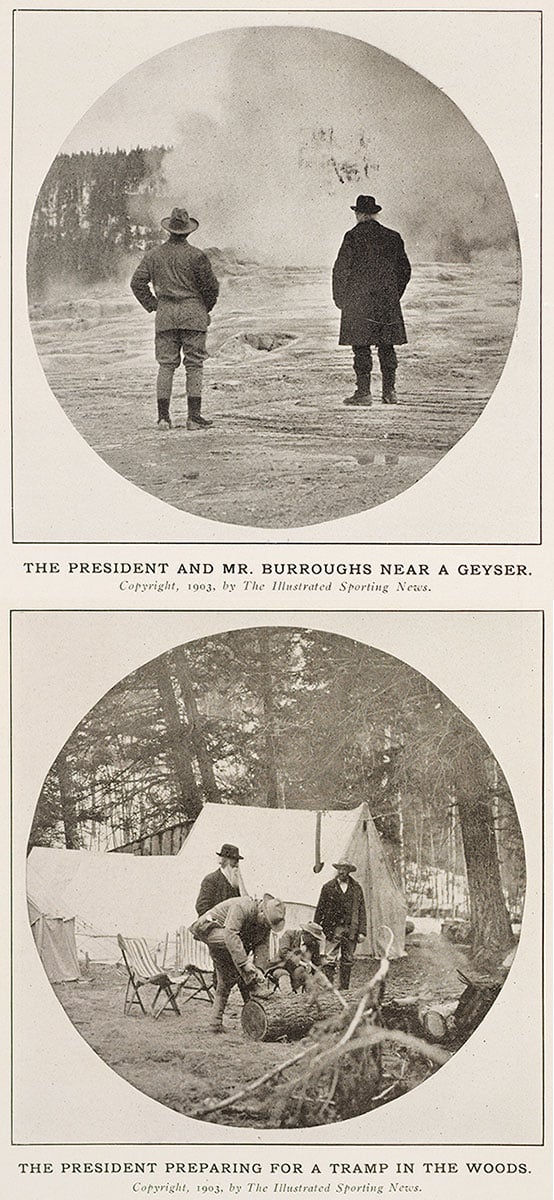 During the President's two-week tour of the park, he and John Burroughs, a famed naturalist writer, observed a variety of wildlife. Historians write that the tameness of Yellowstone's animals fascinated the President and he made several attempts to approach them. He paid a visit to Fort Yellowstone at Mammoth Hot Springs and the Upper Geyser Basin. He camped near the Black Canyon of the Yellowstone River and completed an 18-mile hike after observing elk for the day.
On April 16, while in the park, Roosevelt penned a letter to Dr. C. Hart Merriam, a physician and early conservationist.
"Coyotes wander about among…sleeping or feeding elk without attracting any attention whatever," Roosevelt wrote. He witnessed the attempt of a golden eagle to cut a yearling elk calf out of a herd and said, "The elk far out-number all the other animals," estimating at least 15,000 within the park. He also mentioned that "around the hot springs the cougars are killing deer, antelope, and sheep…"
Jeremy Johnston, a graduate student at the University of Wyoming argued in his master's thesis "Presidential Preservation: Theodore Roosevelt and Yellowstone National Park," that Roosevelt's role in the early development of Yellowstone National Park also developed Roosevelt as a naturalist.
"Research reveals that Roosevelt's arbitrary control over the park led to many reform-minded policies. In fact, many of these policies are still in effect today," said Johnston.
"Roosevelt continued to be an influential power controlling the park's future even after his term of office expired."
When Roosevelt completed his Yellowstone trip he headed to Newcastle, Evanston, Laramie and Cheyenne as part of his eight-week, 25-state tour.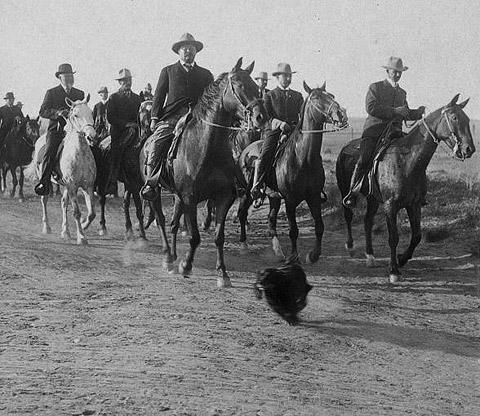 While Roosevelt is known for establishing the national park system he also created the U.S. Forest Service. In fact, Feb. 1 marked the 117th Anniversary of the USDA Forest Service. On Feb 1, 1905, President Roosevelt signed the act that transferred "forest reserves" under the Department of the Interior to create the Department of Agriculture's new U.S. Forest Service.
And although Roosevelt's role in conservation is arguably the most storied of the U.S. Presidents, President Woodrow Wilson was also highly involved in efforts to preserve the country's national parks. In 1916, Wilson signed the National Park Service Act placing control of the U.S. National Parks under the National Park Service. Previously,  parks had been managed individually which lead to a disparity in the quality and service at each park. Largely in part to Wilson's efforts, National Parks are what we see today: a dual role of preservation and accessibility for public enjoyment.
Happy Presidents Day!