JACKSON, Wyo. — In Northwest Wyoming, the state's Game and Fish Department has been busy collaring wolves with help from a professional wildlife capture crew.
Collaring efforts are conducted by Game and Fish in an effort to monitor the species' population status and inform wolf management decisions.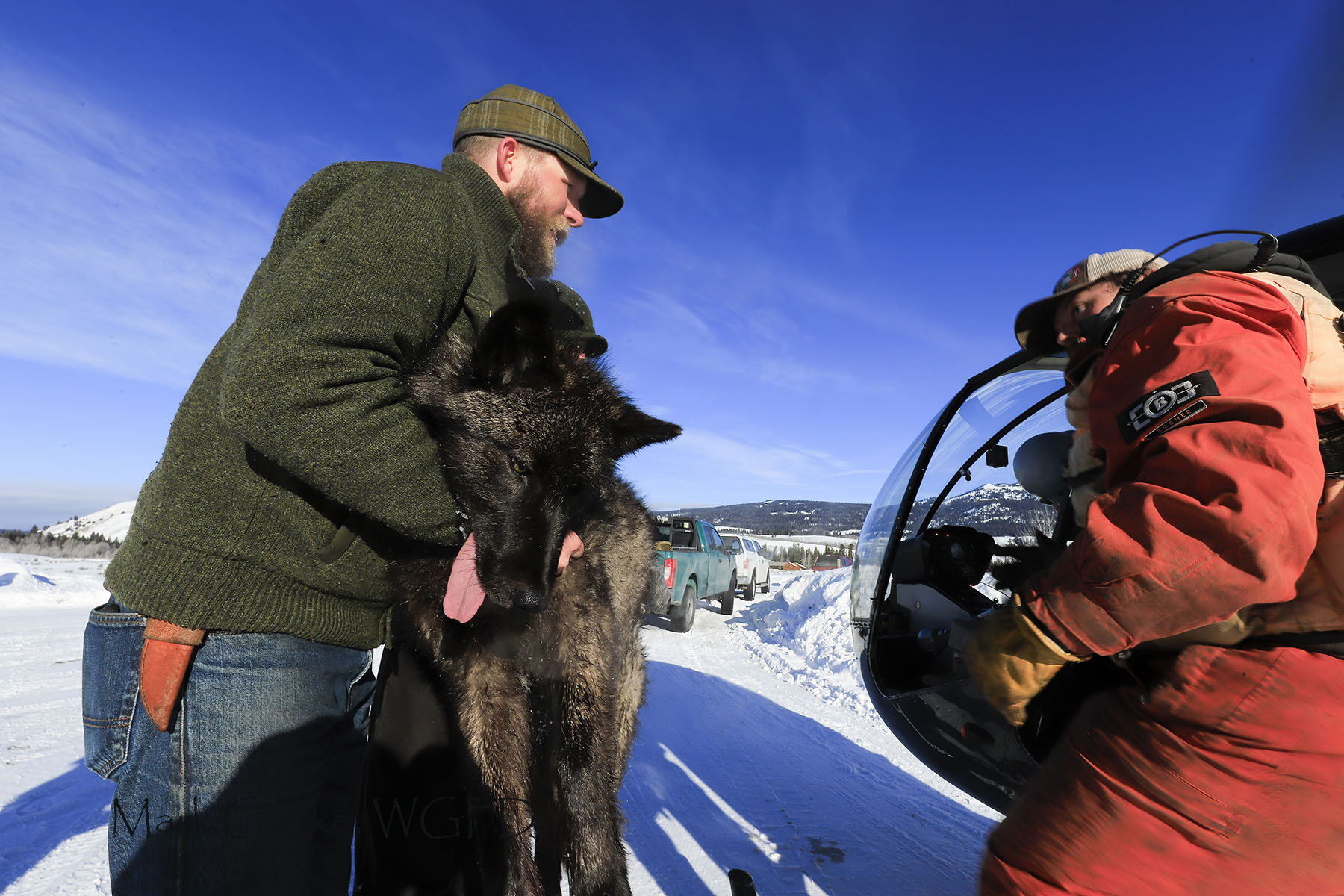 According to large carnivore biologist Ken Mills, the goal is to have at least one or two collared wolves in each pack, so reproduction and recruitment of pups can be determined and the population can be precisely censused says Game and Fish.
"This precision has allowed the Department to maintain a stable wolf population in the Wolf Trophy Game Management Area, said Game and Fish. "The end of 2021 marked the 20th consecutive year Wyoming has exceeded the wolf-recovery criteria established by the U.S. Fish and Wildlife Service for the state."