WYOMING — The Cowboy State gained 1,900 residents from July 2020 to July 2021, according to data released last week by the U.S. Census Bureau.
For a state that has struggled in the past with population decline, this increase is surprising for Wyoming but characteristic of the unprecedented years that have been 2020 and 2021.
During the pandemic, a population surge was widely seen and felt throughout the Mountain West with water shortages and a growing affordable housing crisis.
In total, the Mountain West gained more than 351,000 residents from July 2020 to July 2021. In fact, Idaho had the largest population increase in the nation as its population rose by 2.9%. The state by state breakdown is as follows:
Arizona: +125,000 new residents
Colorado: +38,000 new residents
Idaho:+62,000 new residents
Montana: +20,000 new residents
Nevada: +39,000 new residents
New Mexico: -1,600 residents
Utah: + 66,000 new residents
Wyoming: +1,900 new residents
As a whole, the U.S. population grew just 0.1% in 2021 which was the slowest rate recorded since the nation was founded. Experts say that the COVID-19 pandemic exacerbated the slower growth the country has experienced in recent years.
"Apart from the last few years, when population growth slowed to historically low levels, the slowest rate of growth in the 20th century was from 1918-1919 amid the influenza pandemic and World War I," said Luke Rogers in a report released by the U.S. Census.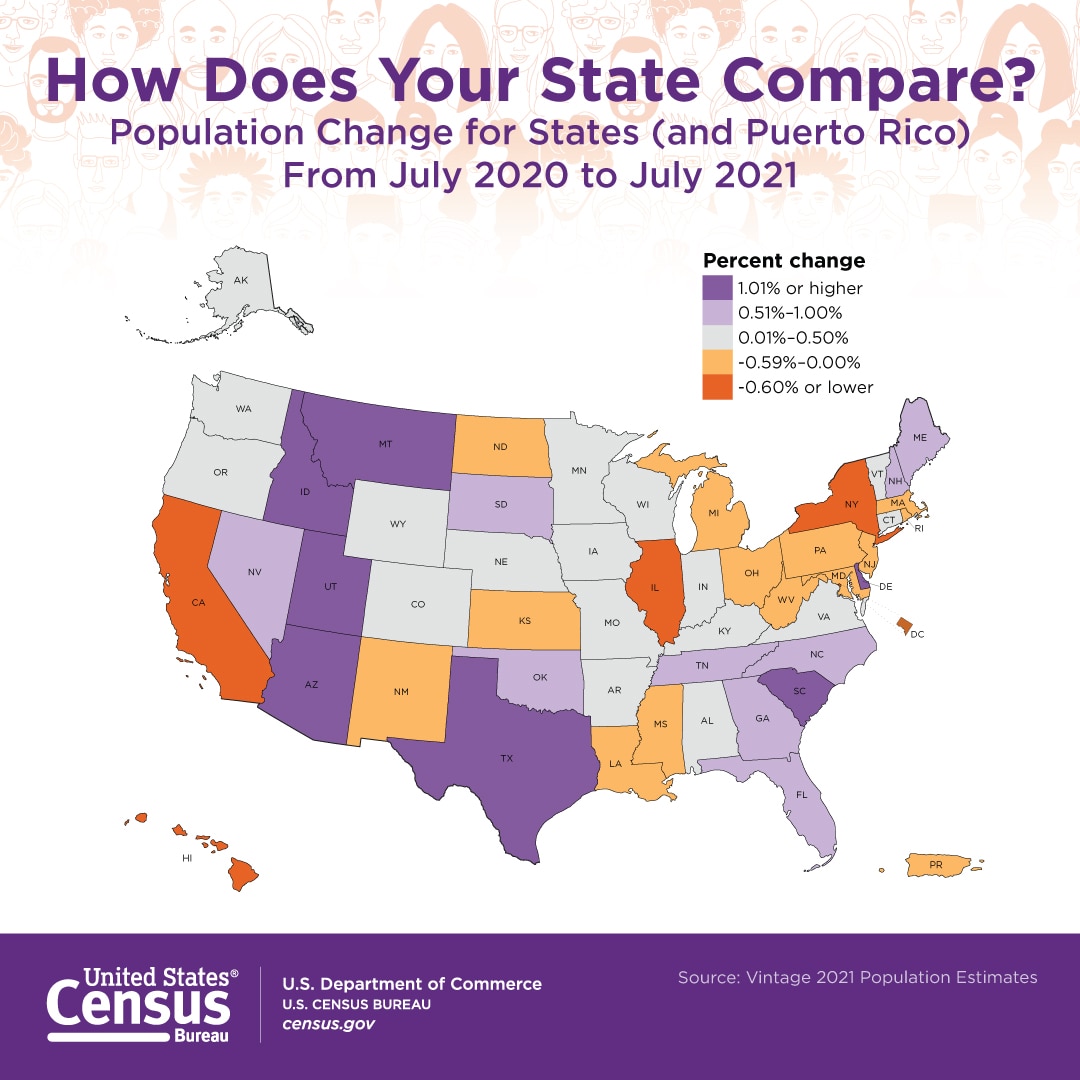 [Source: U.S. Census Bureau]